Getting first tattoo print is quite an exciting and a terrifying task as well. Melbourne tattoo shops come up with the high-quality tattoo services that will motivate you to get at least one tattoo on your body. If you are going to have your first tattoo, then save this article because it is typically for people like you. Here are the mentioned a few details which will help you learn everything about the tattoo.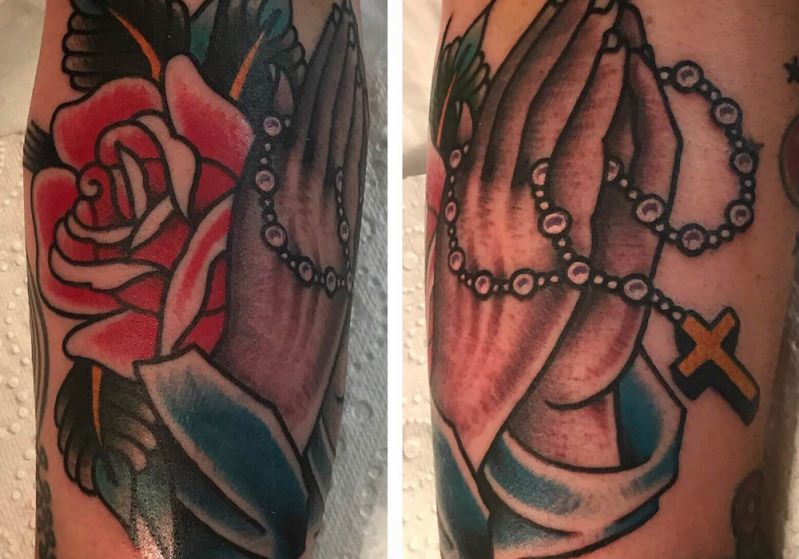 Christ Cross TattooChrist Cross Tattoo made by Tattoo Artist Jake Fraser at Grey Street Tattoo Shop in Melbourne. Think about Tattoo: Provide yourself sufficient time to be sure that you are quite happy with your decision and choice as well- artist, placement, and design. Impulsiveness is good, but inking your body for the rest of your life is a huge decision. So make sure that you are making such a big decision with all your senses.
Let you know that tattoo shops adjust the prices by style and size of the tattoo that you wish to have. And if they get to know that you are totally that virgin, then they may charge a higher amount from you. It's always better to contact a tattoo shop and ask for the estimated budget before you go for it, though that may vary to some extent once the design is being drawn. So, it is highly suggested to bring somebody with you who has the knowledge of tattoo pricing because only those people can aid you to negotiate.
Just because the tattoo shop is near to your place, doesn't imply it is the best shop. So, before getting your tattoo, visit the parlour physically and ask about the artists' license. Not only this, you should read online reviews then only you can get a clear picture of Melbourne tattoo shops. Tattooing laws vary by state; therefore you will have to study the rules in your state.
Think about the placement:
The people who choose to have tattoos on their body bits, which are completely not possible to hide with attire, are making choices about their lifestyles and career by modifying those particular body parts. Throat, hand, and face tattoos are comparatively rare for this particular reason. But neck, wrist, ankle, and arm tattoos can be challenging to cover, and the huge majority of inked individual will want to hide or downplay their tattoo under several situations. Well, the placement choice of yours should make sense in combination with the chosen art. However, you should consider your tattoo if you put a picture on a somewhat public body part or skin.
Be collaborative, be patient:
Most of the tattoo artists maintain a consultation session before the actual procedure starts. So, it will be good for you to talk with your tattoo artist, discuss your placement, art, and the artist's strategies for performance, the fee, and the duration of the procedure. Well, if you have a rough idea of what you want, then you need to think.
There are lots of people out there who get worried and tensed during their first tattoo even before the needle goes in. Let you know that panicking will ruin your experience that should create a good memory. Therefore, it is highly suggested to keep calm, prepare you well for a pinch and of course a scratch. Only then, you can be able to get your first tattoo successfully.
Take your buddy with you:
If you are quite nervous, then never go alone. If it is possible then take your pal, who got inked before. Because having somebody to talk to and someone you rely on such cases will work like magic. Well, it is particularly beneficial to have a friend if you cannot see the area of your body where the tattoo is done because he/she can give you the live update of the procedure. Well, these are the things that you need to consider before getting your first tattoo. If you live in Melbourne, then you will get various Melbourne tattoo shops that are ready to provide top-class services to their clients. Only after availing their services, you can get a real-time benefit. So, why are you wasting your time? Visit Grey Street Tattoo shop today. Grey Street Tattoo shop is the place where you can find a wide variety of Tattoo Design. Thus, you can now quickly pick up one according to your needs.